The trio of Cath Roberts, Otto Willberg and Tullis Rennie has been meeting since 2018 to explore playing improvised music with interventions/disruptions. These can be composed elements, objects, texts, rules, actions or anything else. Often they are housed on a small table in the middle of the room.

In the public performances by this group so far, there have been attempts at making music together whilst being distracted by small tasks, repetitive and/or banal instructions and games of hide and seek. Vocal utterances have been heard, including gurgling. Some teeth were nearly lost through sound-making, mostly by mistake. There were bits that felt uncomfortable – but in a good, challenging way – and there were lots of moments of collective fun.
cr-ow-tr-io performed Cath's piece And then the next thing you know, created for the group, at hcmf// 2021. Before that they appeared at Poplar Union, SET Dalston and Hundred Years Gallery, and a day's studio recording at City University in Summer 2019 led to the album Hold Music (Luminous, 2021).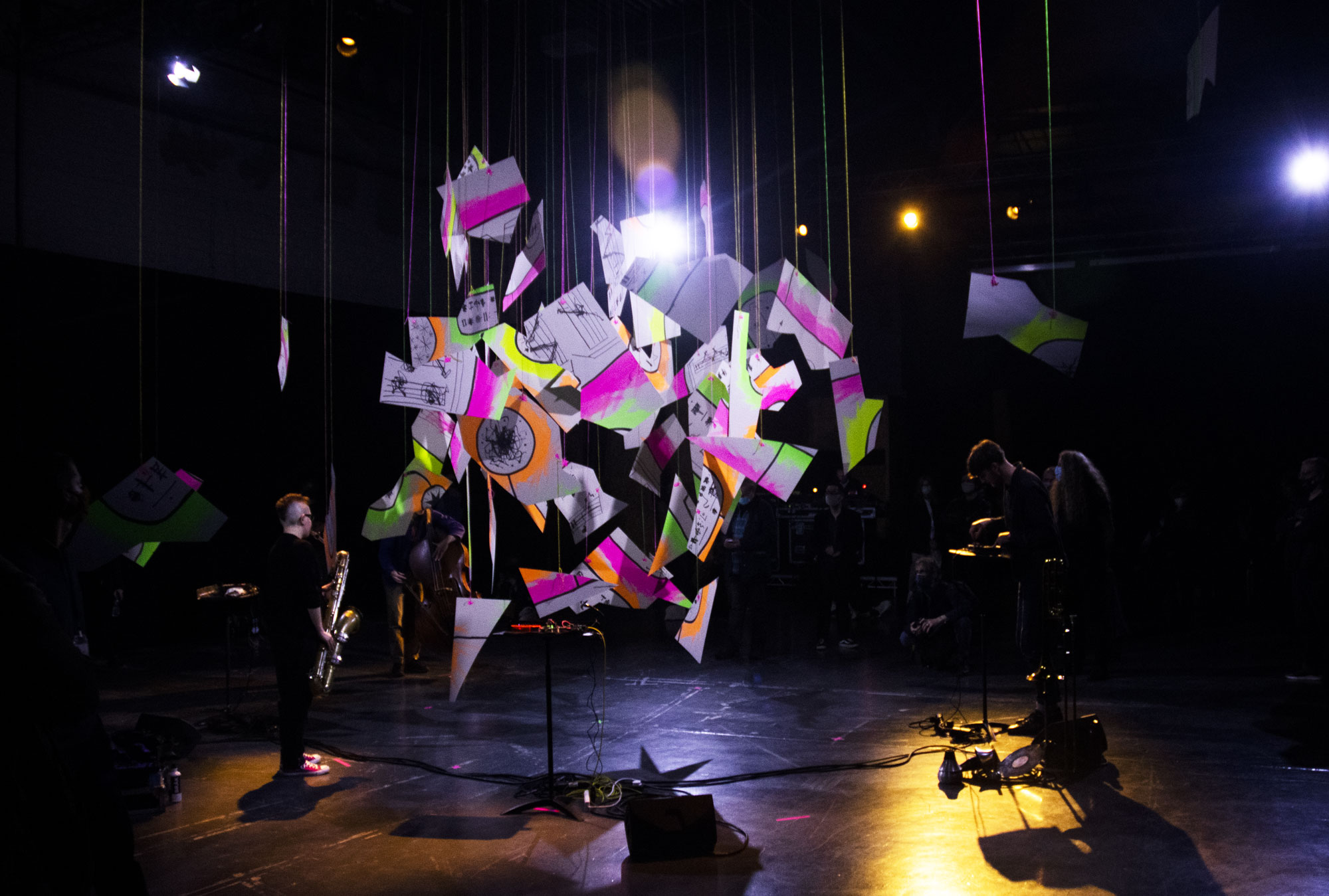 Playing And then the next thing you know at hcmf//, November 2021.
At Hundred Years Gallery, 2019. Photos by Tom Ward.