cr-ow-tr-io will be out and about late this month, with dates in Manchester and London. In Manchester we're playing at the fantastic Curious Ear series on Saturday 21st May. The workshop and gig are happening at the Ascension Church, Hulme: you can find all the details on the Curious Ear site, and on their gorgeous poster below…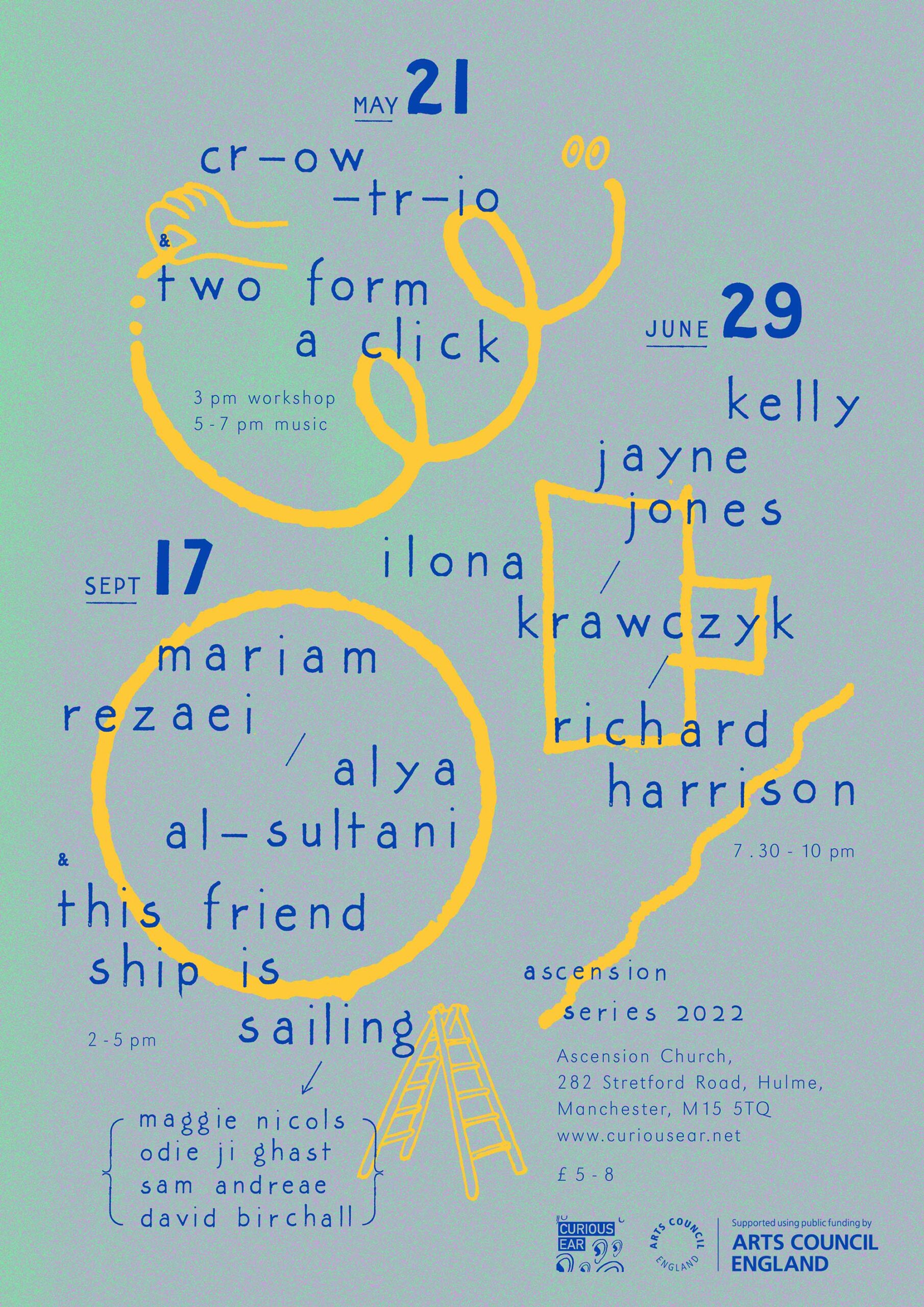 Then on Thursday 26th May the trio will play at City, University of London, for an exciting occasion: the first London performance of my piece And then the next thing you know. We will be hanging my giant, fragmented graphic score in the performance space at City and responding to it in this new setting. Tickets are free for this, but you need to reserve a place as there are limited spots available. It will be great to take this project out for a second performance: I'm expecting the shape of the score, the atmosphere and the music to all be totally different to the original hcmf// gig (photo below). I'm looking forward to revisiting it all with Tullis and Otto.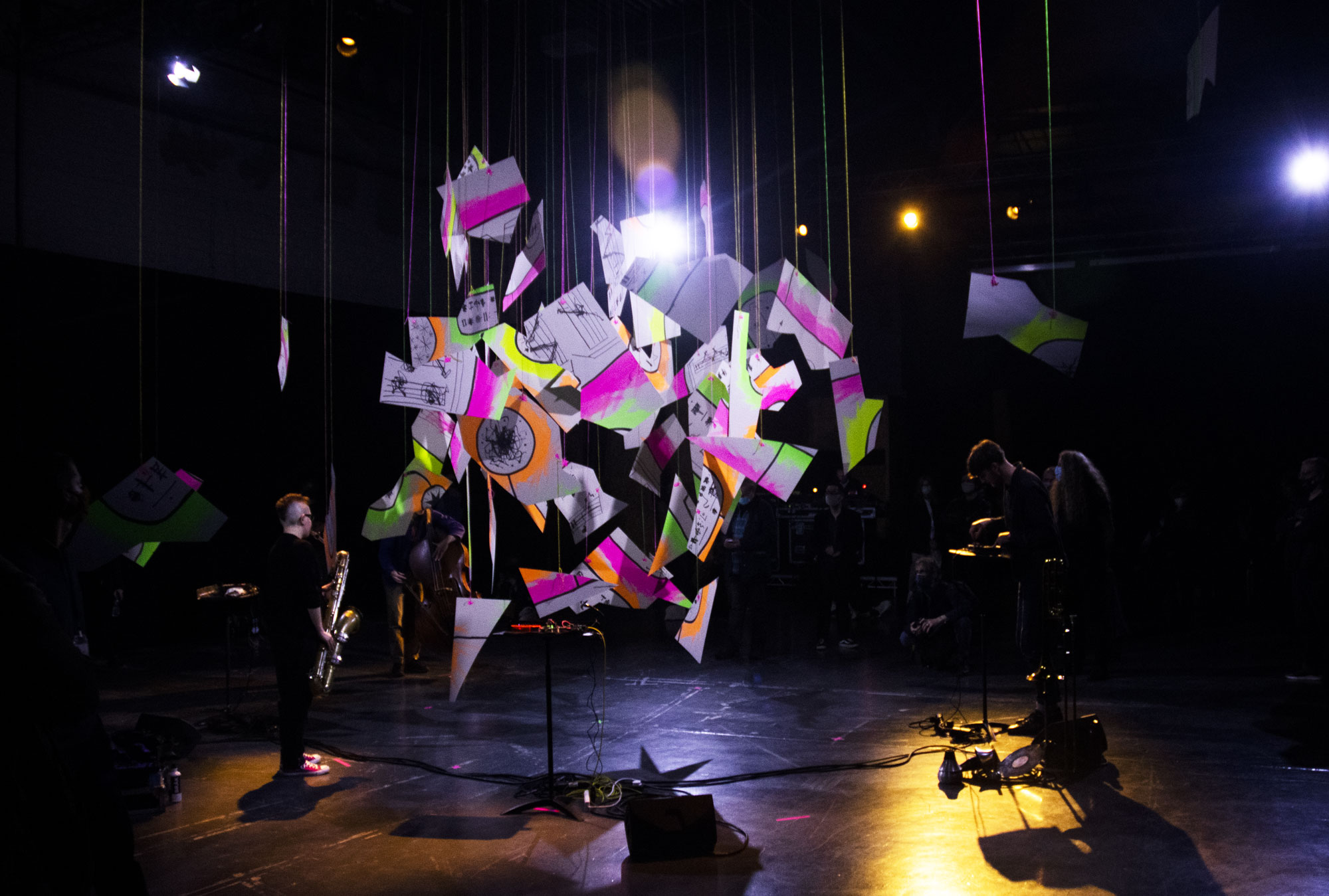 I have also printed up a new batch of our trio release 'Hold Music' for these gigs, so it's a good chance to grab a copy in the neon paint colour of your choice!
//
Also…
Between those two gigs I'm playing a trio set with Chris Corsano and Alan Wilkinson at Cafe Oto! Our set on Monday 23rd May is part of Chris' four-day residency, which I was super happy to be invited to be a part of.