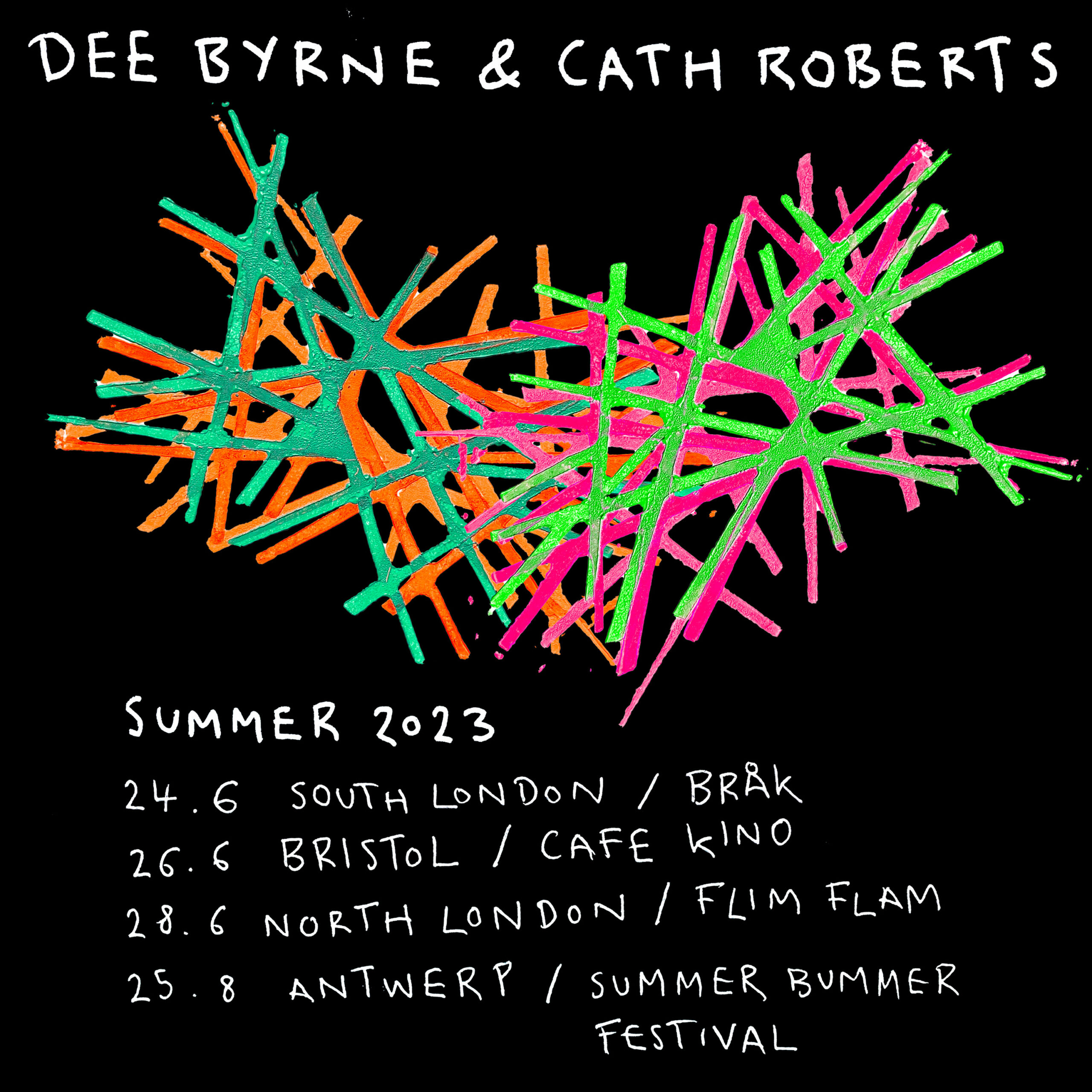 This summer Dee and I are playing a cluster of gigs as a duo, in London, Bristol and Antwerp! We're working on acoustic saxophone improvisations as well as a new electronic version of the duo with me on Lyra-8 synthesiser and Dee processing her sax with effects pedals, which we'll do at BRÅK for the first time and then record.
24th June – BRÅK at waterintobeer, Brockley, London
26th June – Cafe Kino, Bristol with Clarkson/Grigg/Hill and Carnivorous Plants
28th June – Flim Flam at Ryan's Bar, Stoke Newington, London
25th August – Summer Bummer Festival in Antwerp, Belgium
To mark the occasion, our 2020 duo album Disembark! is now available as a cassette….you can grab one from Luminous, or from the merch table at one of the gigs. I'm very happy with how these prints came out – most of them are the product of a very hot day in the studio, when my printing got slightly freeform and chaotic, and it's led to some rad results. Every individual case is different and will be shipped randomly!