Last month I was invited by my friend the artist Mio Ebisu to take part in her exhibition 'Deep Autumn: how does my neighbour live, I wonder?'. Taking its title from a haiku, this was a group show organised by Mio at SET Lewisham over the weekend of 24/25 October, where artists presented something from their experience of lockdown.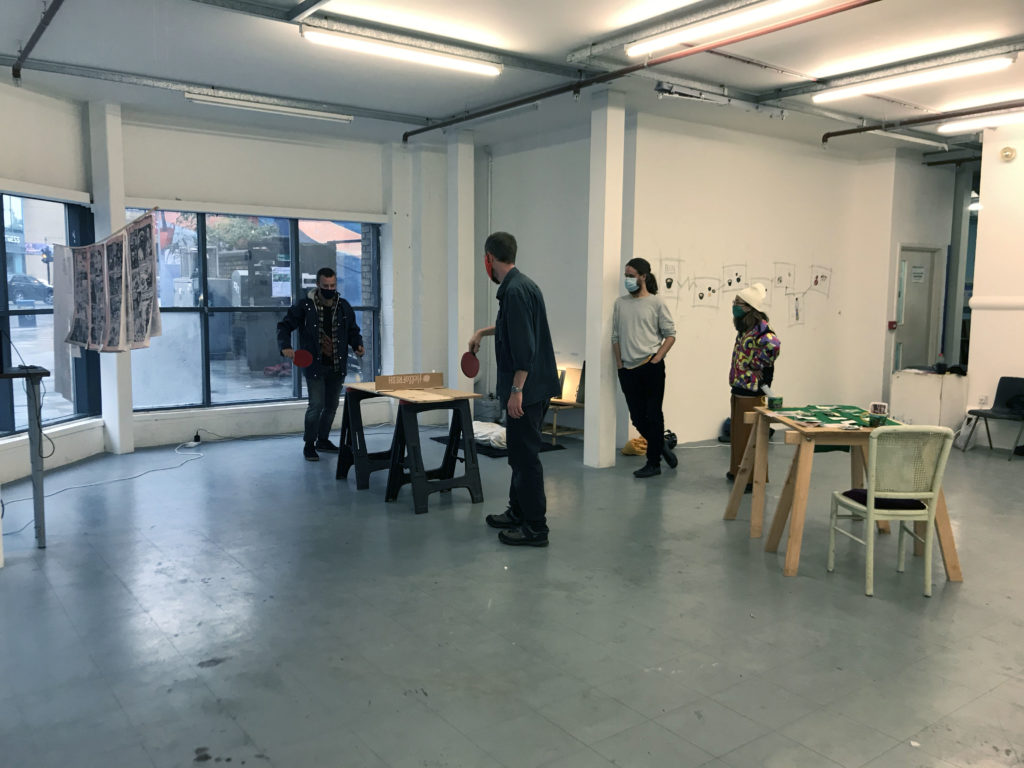 The exhibition in progress
I have been sharing a studio at SET with Mio, Sam Andreae, Tom Ward and Hannah Marshall this year; the exhibition included work from everyone in the studio group plus Otto Willberg. There were paintings, text, sounds, drawings, seeds, photographs and a DIY table tennis table – all insights, sometimes quite personal, into how people have been getting through 2020 so far.
I decided to bring photographs of the percussion instruments I made out of items from the recycling bin, and I ended up drawing all over the wall around the pictures too (which was fun, but meant there was a lot of cleanup at the end).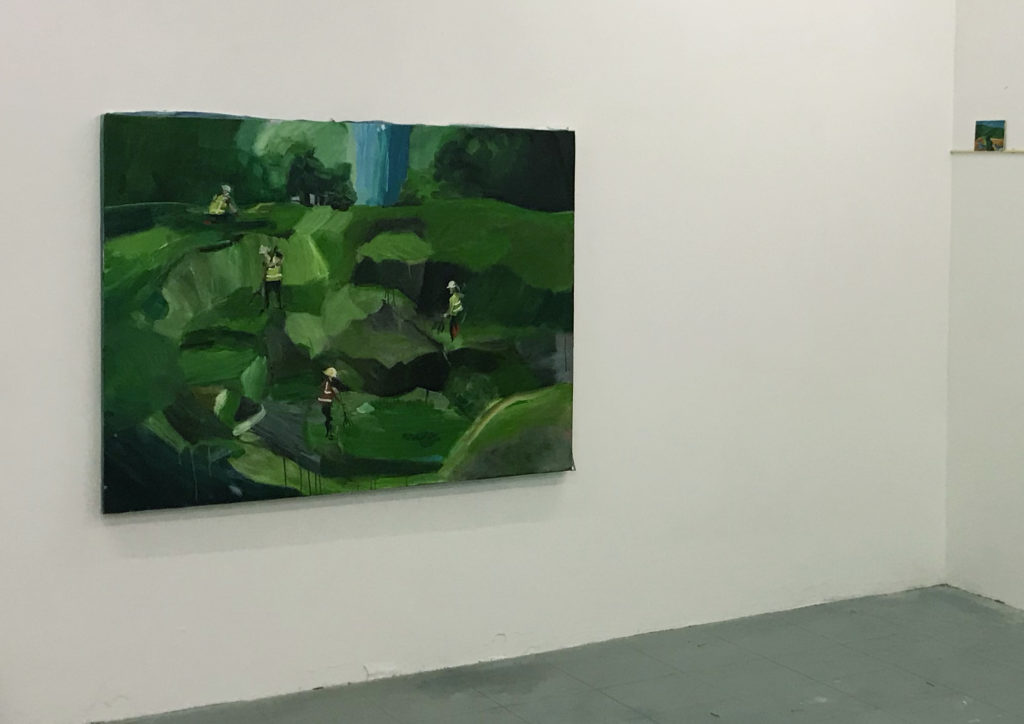 Painting by Mio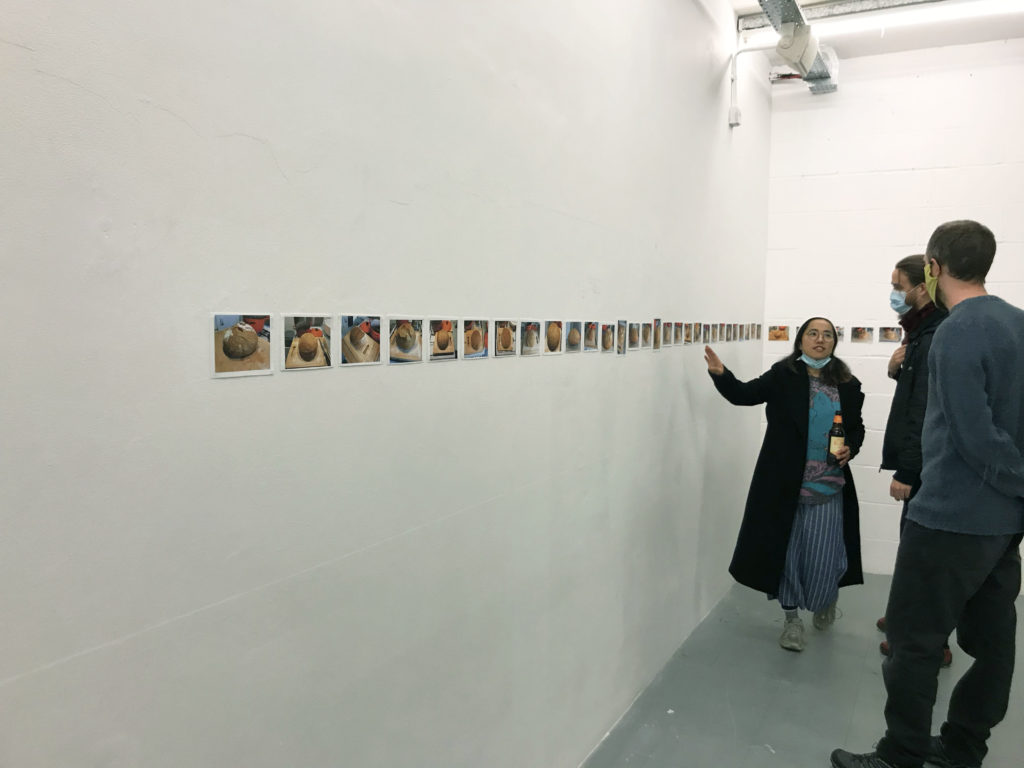 Tom Ward's photos of the loaves of bread he has baked in lockdown
This was the first time I'd taken part in an exhibition and it was a very interesting and enjoyable thing to do. We were lucky to be able to put it on, too, as the SET public programme has now closed again as England goes into its second lockdown. We all agreed it would be great to do another one in the new year though, and I'll keep this blog updated on that. Who knows what the next lockdown will bring that we can share when it's possible to do so?
***NB: These are just some photos I took on my phone, and they don't cover everything that was in the room – when better documentation of the show appears I will link to it from this post!