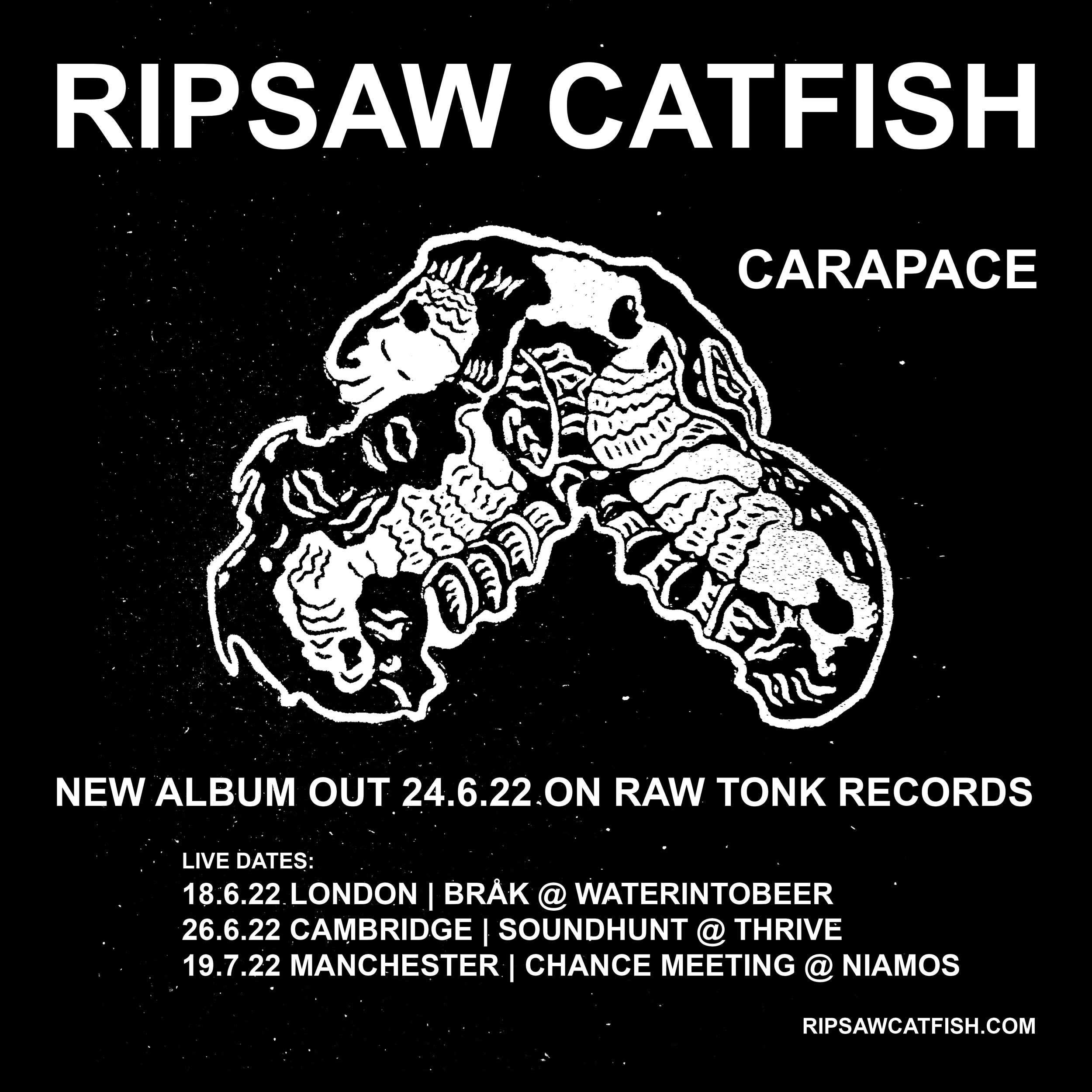 It's been five years (!) since the release of the second Ripsaw Catfish album Namazu, so Anton and I are pretty excited that our third one will be coming out later this month! Recorded last September in Manchester, then mixed and mastered by Alex Bonney, Carapace sees us add my electronics to the mix and take the duo in a new direction. We're very happy that it will be released on Raw Tonk again too. You can pre-order the album from Friday 10th June and it's out on Friday 24th June. My flyer for this features Colin Webster's awesome linocut album artwork, which will appear on the sleeves in hand-printed form.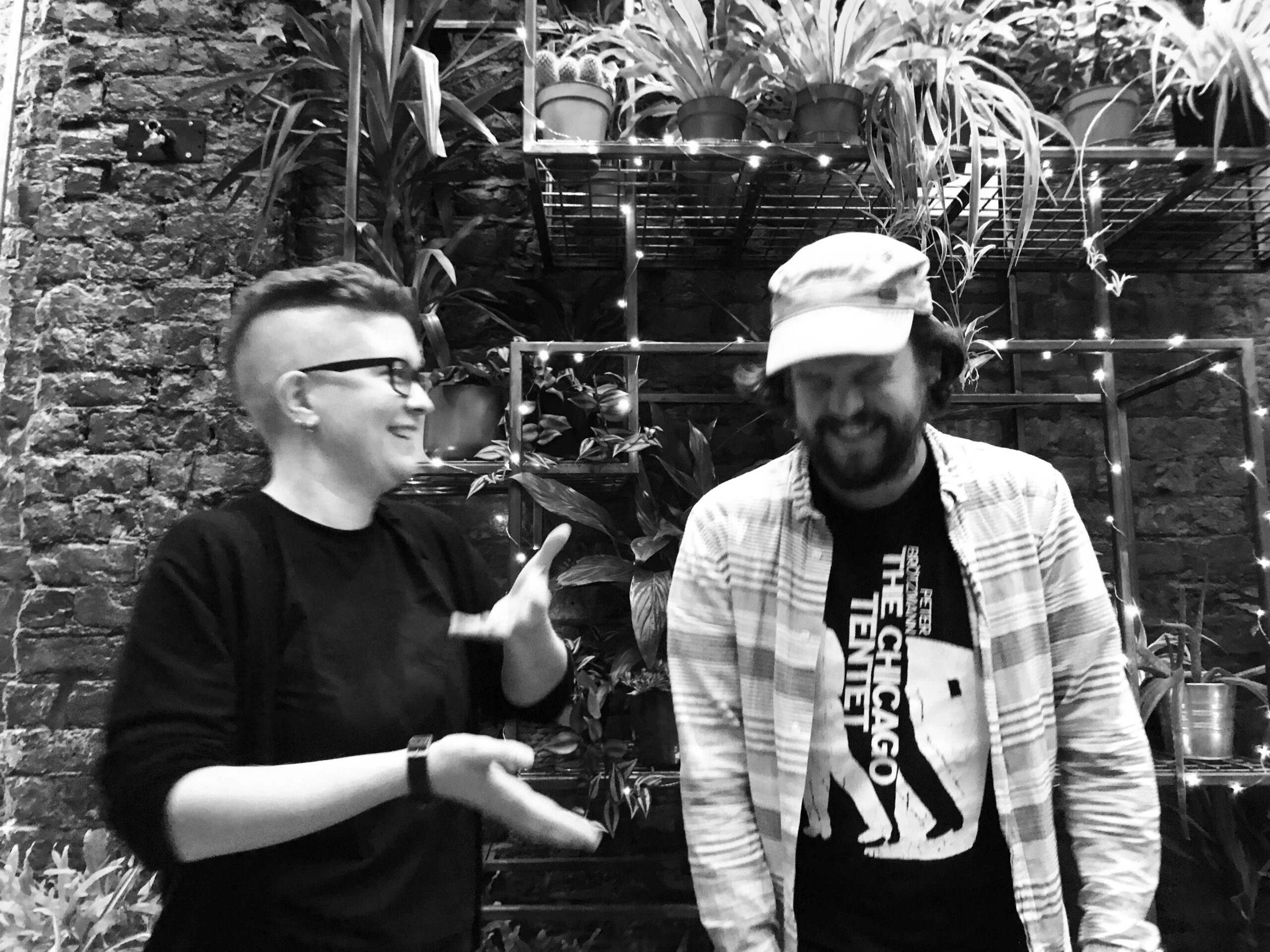 To coincide with the release we're going out on a mini-tour, with three live dates in the UK:
18th June – BRÅK @ waterintobeer, Brockley, London | 19:00, £5 or more
We're launching the album in the beer shop! It seemed fitting considering that the label boss and 50% of the band are involved in running the gig. Info about BRÅK is on our website, and you can find out how to get to the shop on the wib site.
26th June – Soundhunt @ Thrive, Cambridge | 19:00, £5
Another new series here run by Dominic Lash and N.O Moore, who we'll be sharing the bill with. The gig is happening at Thrive, a great vegan cafe within walking distance of the station. More venue info on the Thrive site.
19th July – Chance Meeting @ NIAMOS, Hulme, Manchester | 19:30, £9/£6 unwaged
In our other home city we'll be playing at this brand new night, sharing the bill with THRAA. All the info you need can be found on the Chance Meeting site, where you can also follow a link to buy tickets for the gig.
Looking forward to getting out there with this band again!