A new Sloth Racket live album is released today on Luminous! Obviously 2020 hasn't quite gone as we'd planned, and so instead of touring this year we are putting out this lovely recording from our 2019 tour.

It's the full set from our gig at Arco Barco in Ramsgate, hosted by our friends Extra Normal Records. This was a really great night at a brilliant quirky seafront venue (accessed via a ladder!), where we shared the bill with Evan Parker playing a solo set. Anton Hunter was on recording duties and Alex Bonney has mixed it for this special live release.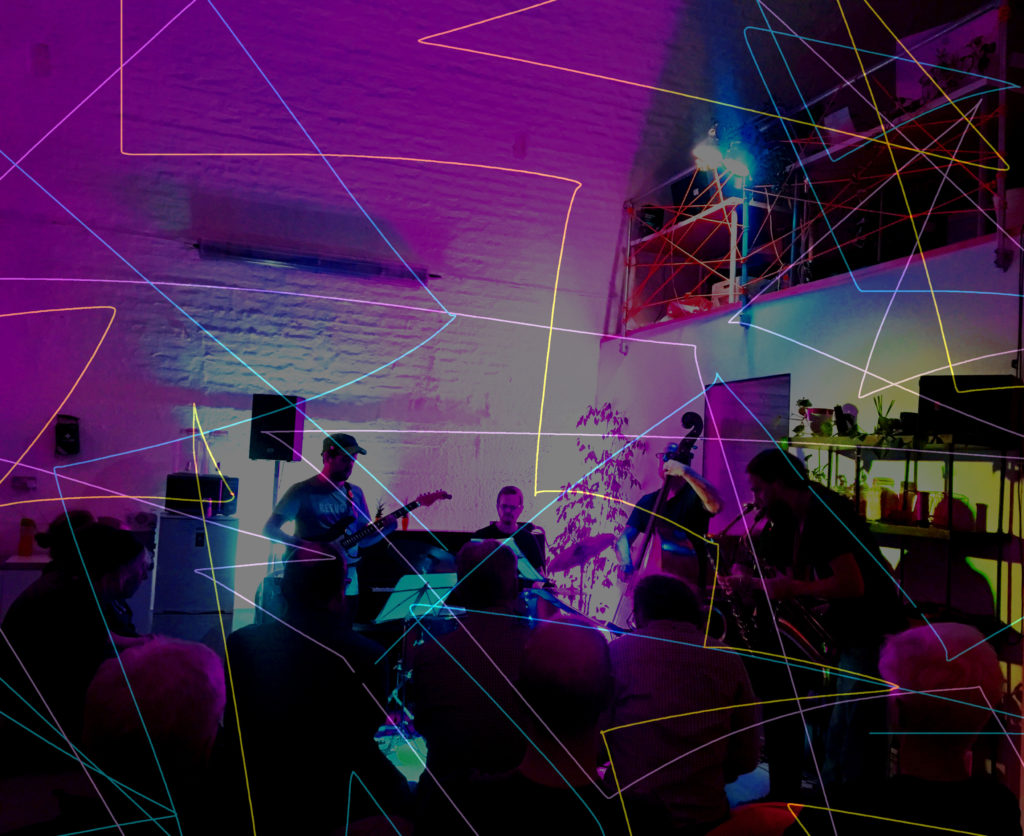 The album is a digital-only release, our first one ever and mainly to keep costs down during these 'times'. However, I had always planned to do new Sloth Racket shirts in 2020, and even with no tour I've gone ahead and got them made. There are three colours to choose from and a brand new scribbly logo design. The shirts are organic cotton, printed with eco-friendly inks by I Dress Myself in Frome. I'm really happy with how they came out – they are really soft and the print quality is excellent. The mockup image below shows the colours – head to the Bandcamp page for a size guide.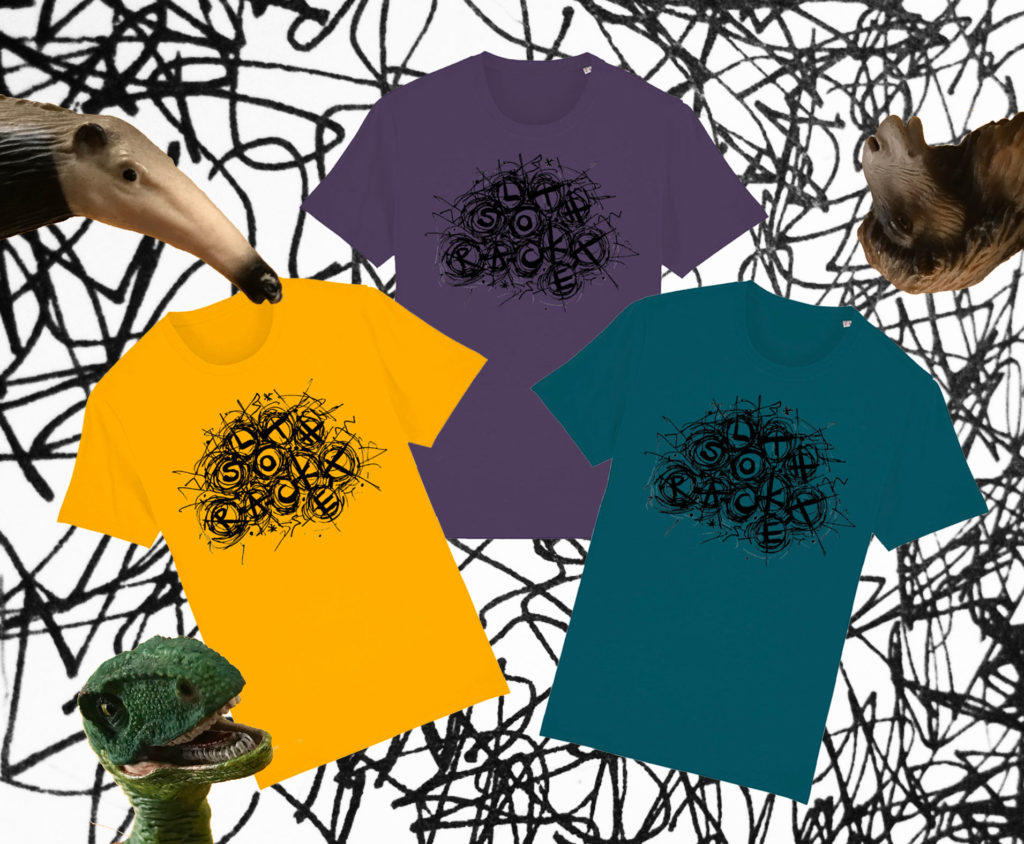 Hope you enjoy the music! I enjoyed listening through last year's tour in the process of making it. Here's to the slothtours of the future…