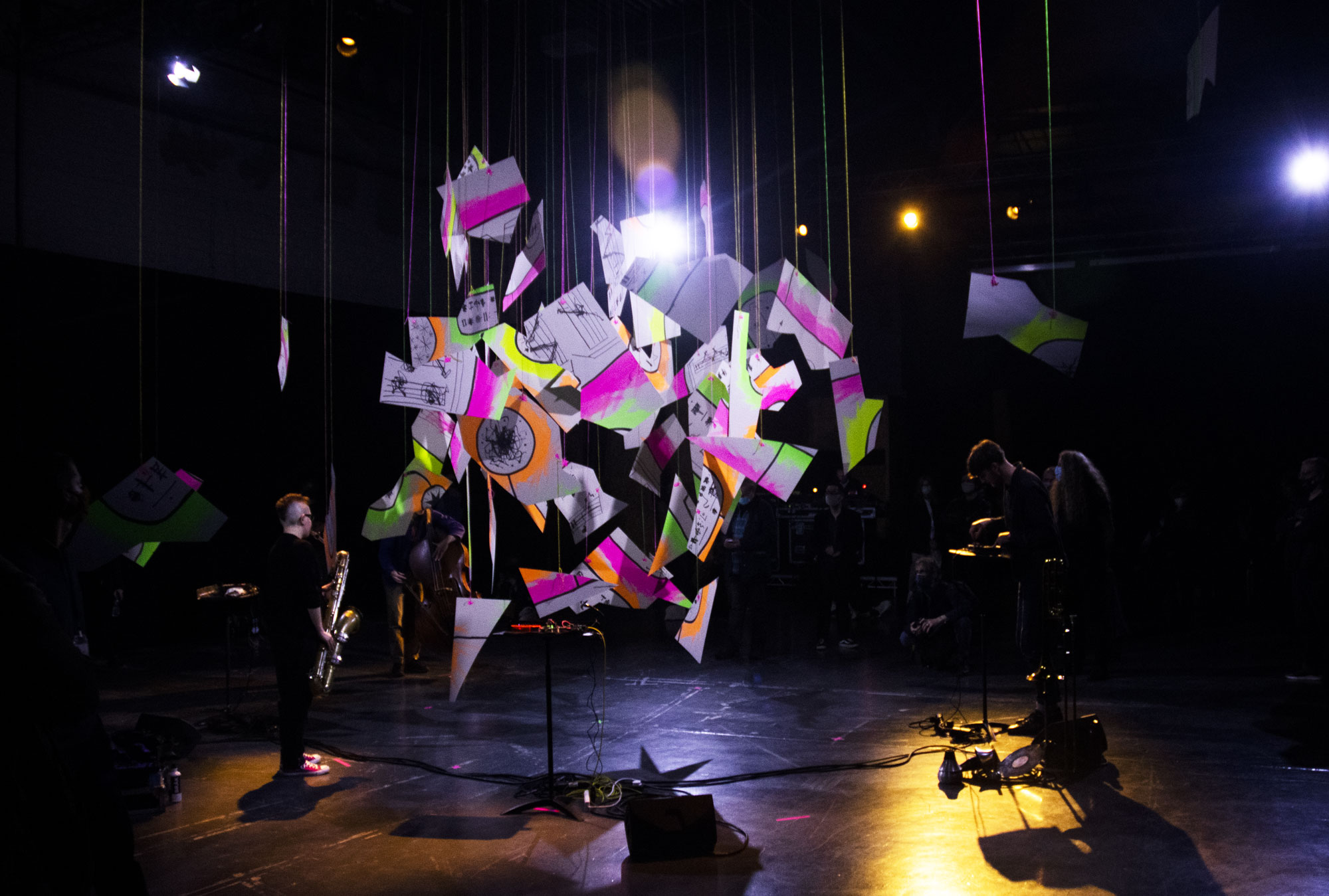 And then the next thing you know is a piece for improvising trio originally commissioned by hcmf// for their 2021 festival. I made it specifically for cr-ow-tr-io – Cath Roberts, Otto Willberg and Tullis Rennie – and it takes the form of a giant, fragmented graphic score hanging in space, with a set of cut-up audio samples of the group playing together over the internet during lockdown. We performed it in the Bates Mill Blending Shed, Huddersfield on 19th November 2021.
You can read more about the process of making this piece in this detailed blog post.
And I talk about the trio and the piece in this Wire magazine feature.