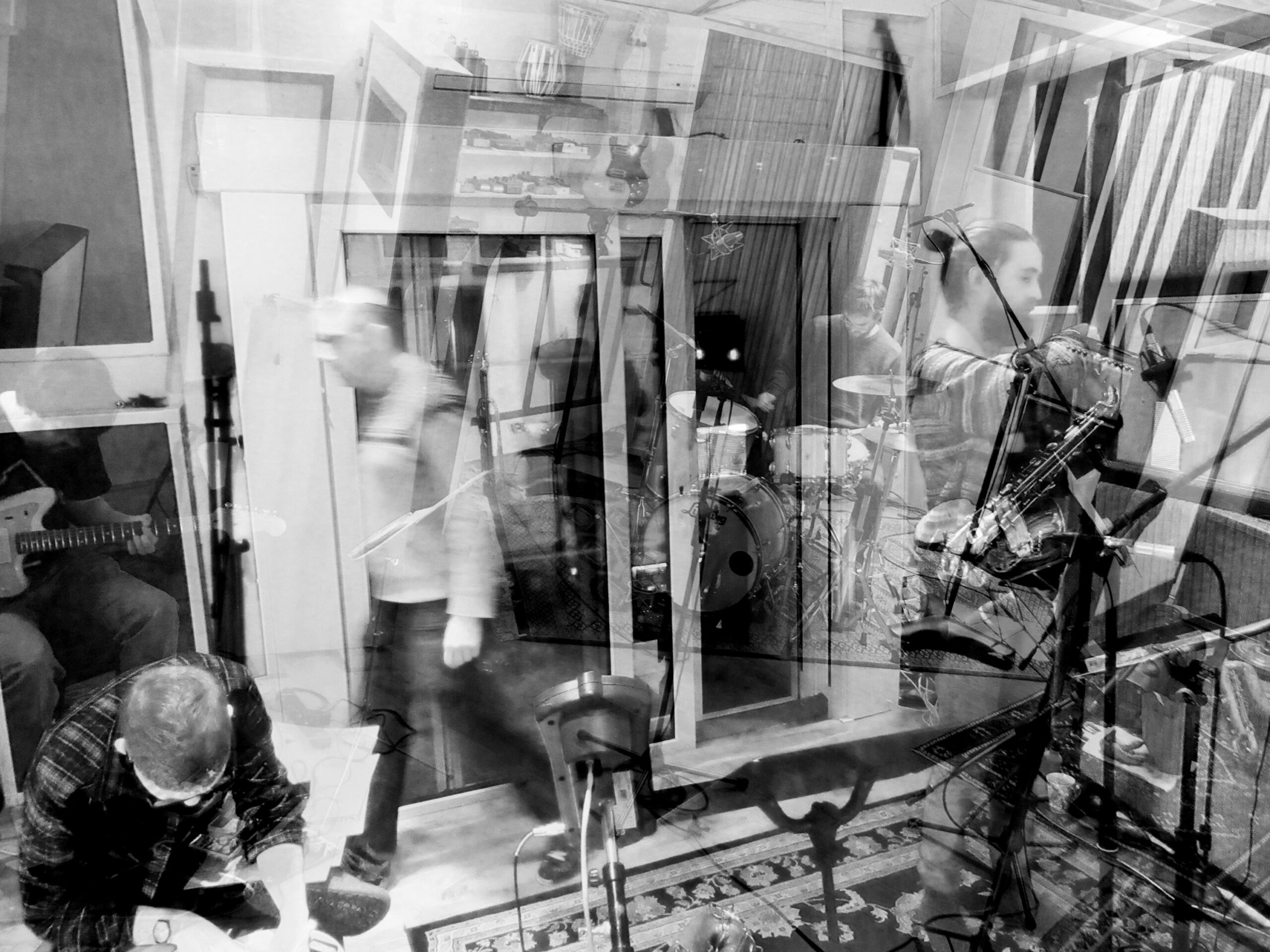 'Watching Sloth Racket perform is a thrilling experience, conveying a palpable sense that the musicians are navigating the scores by the seat of their pants, making real-time group decisions that sculpt the compositions into unique shapes each time they're played.'
– Daniel Spicer, The Wire, December 2021
Sam Andreae / alto saxophone
Cath Roberts / baritone saxophone and compositions
Anton Hunter / guitar
Seth Bennett / double bass
Johnny Hunter / drums
Sloth Racket is the main outlet for my playing and composition. I put the band together in 2015 for a Jazz North East gig at Gateshead Jazz Festival, and since then we've toured the UK annually as well as appearing at multiple other festivals around the country. Sloth Racket has released four studio albums and two live abums. A recording of the live broadcast from our 2020/21 lockdown project A Room Inside The Internet can now be heard on the Wire magazine website. In 2022 we are working on our fifth album for the Luminous label.
The band has its own site with more info, images, videos and audio: slothracket.co.uk
Short biog
Sloth Racket is a band of improvisers from London, Manchester and Dundee. Baritone saxophone player Cath Roberts creates scores that form the skeleton of the music, and the band constructs a collective sound out of those pages in the moment. Since forming in 2015 they have toured regularly, appeared at numerous UK festivals, and are releasing their fifth album on the Luminous label this year.
Most recent releases
Exabout: Live In Ramsgate (Luminous, 2020):
Dismantle Yourself (Luminous, 2019):