I've started renting a studio space this year to focus on my printmaking work, which I'm happy to say has been leading to a lot of inky experiments. Up on the Sloth Racket Bandcamp site now are some fresh 2023 covers for a couple of our albums. Both are editions of 10.
May I introduce the Shapeshifters 2023 rhubarb and custard edition…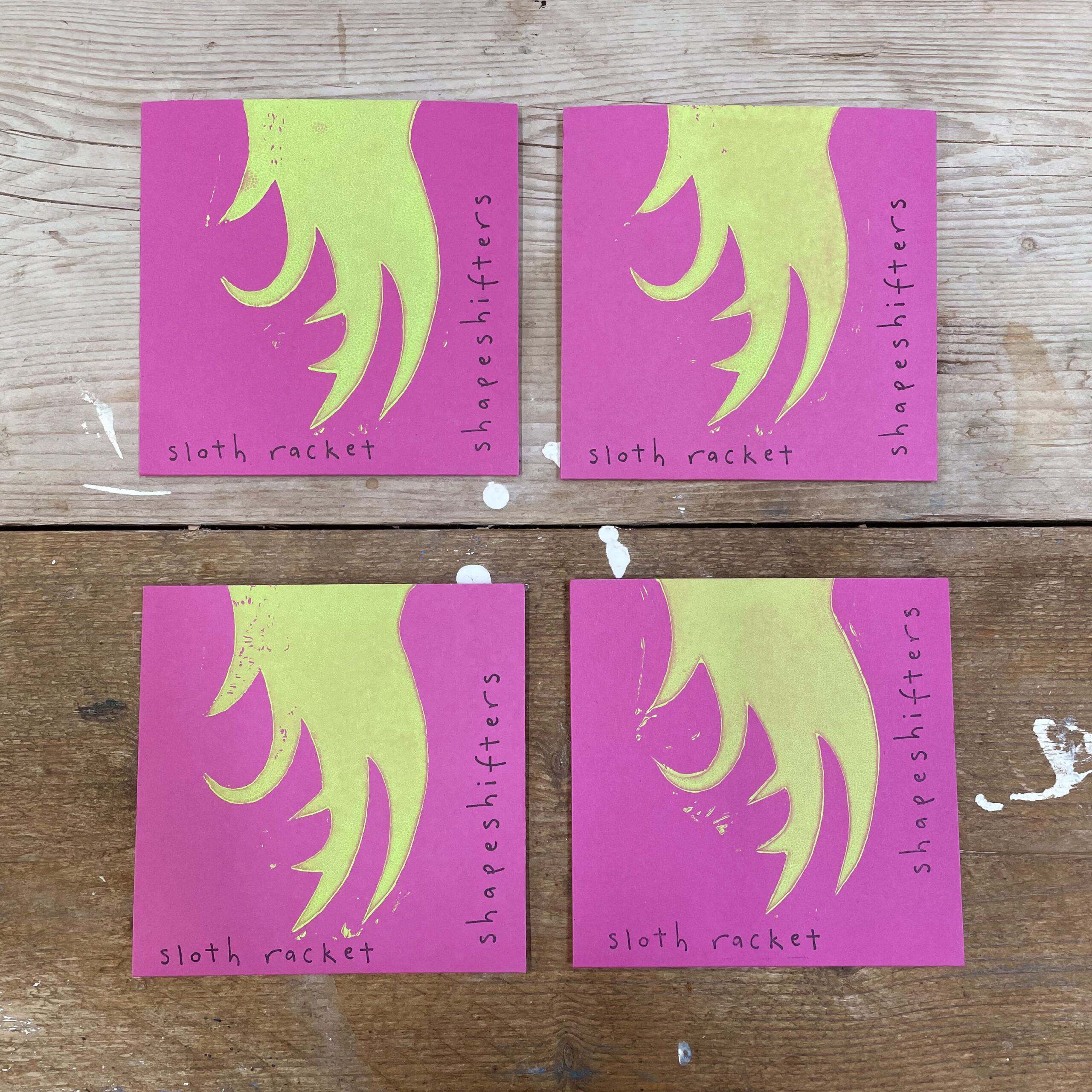 …and the blue eyed monster edition of A Glorious Monster!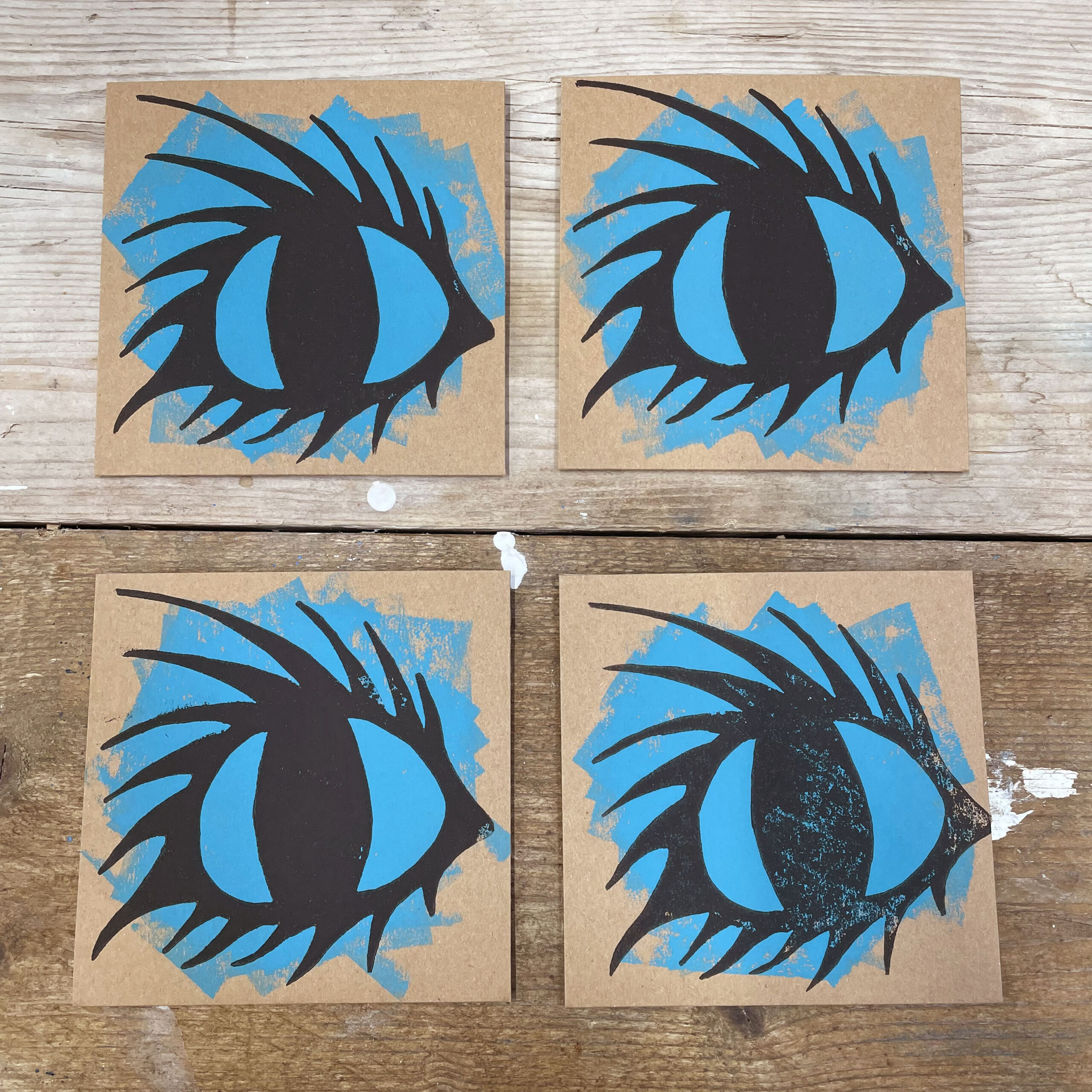 More print experiments to follow.