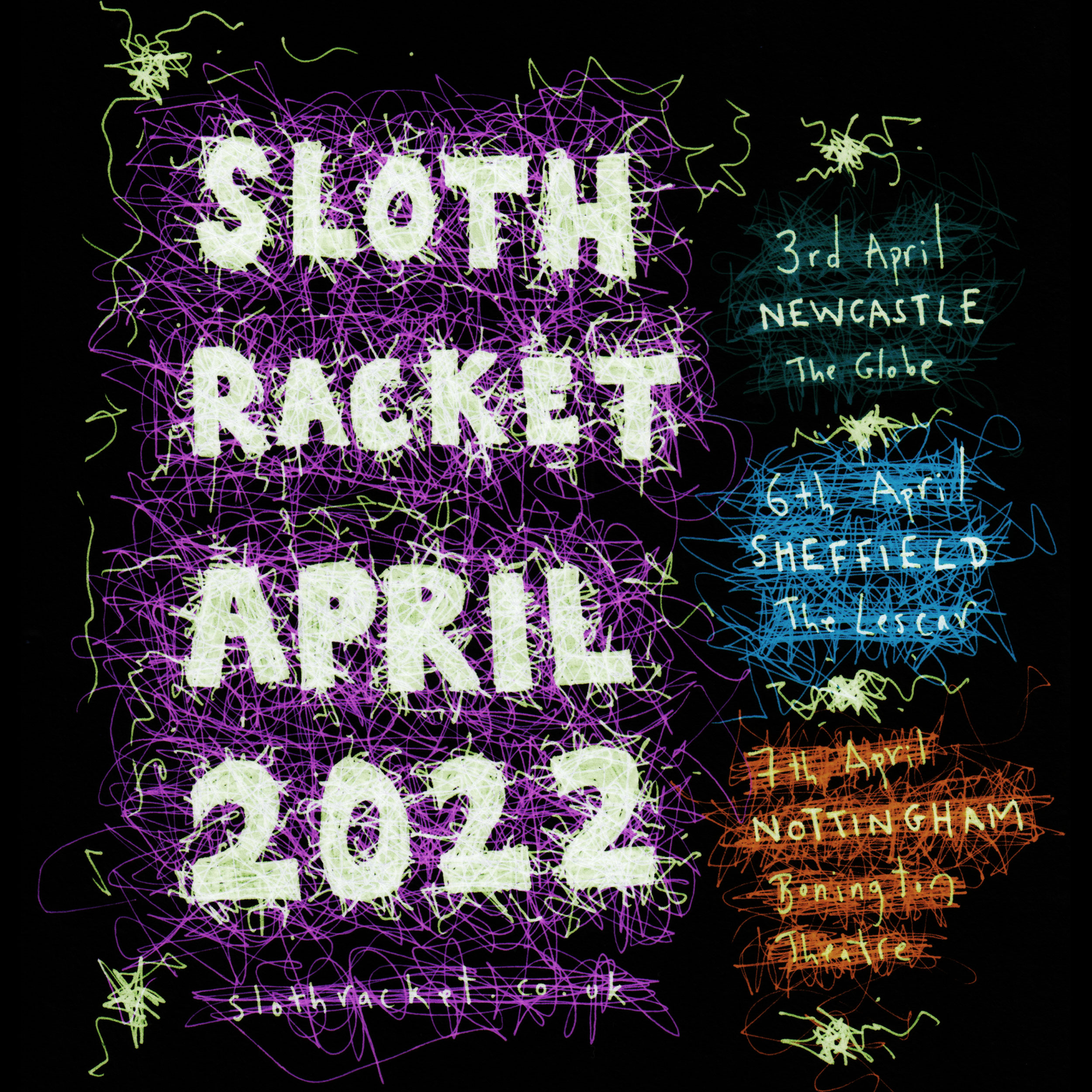 Sloth Racket are playing three gigs in April before we go into the studio to record a new album. You can catch us in Newcastle, Sheffield and Nottingham.
Jazz North East are organising the Newcastle gig, and tickets are on sale here.
More info about the Sheffield gig organised by Jazz At The Lescar here.
Tickets are on sale for the Nottingham gig from Jazz Steps here.
Looking forward to this mini-tour – our first gigs with the full lineup since September 2019!