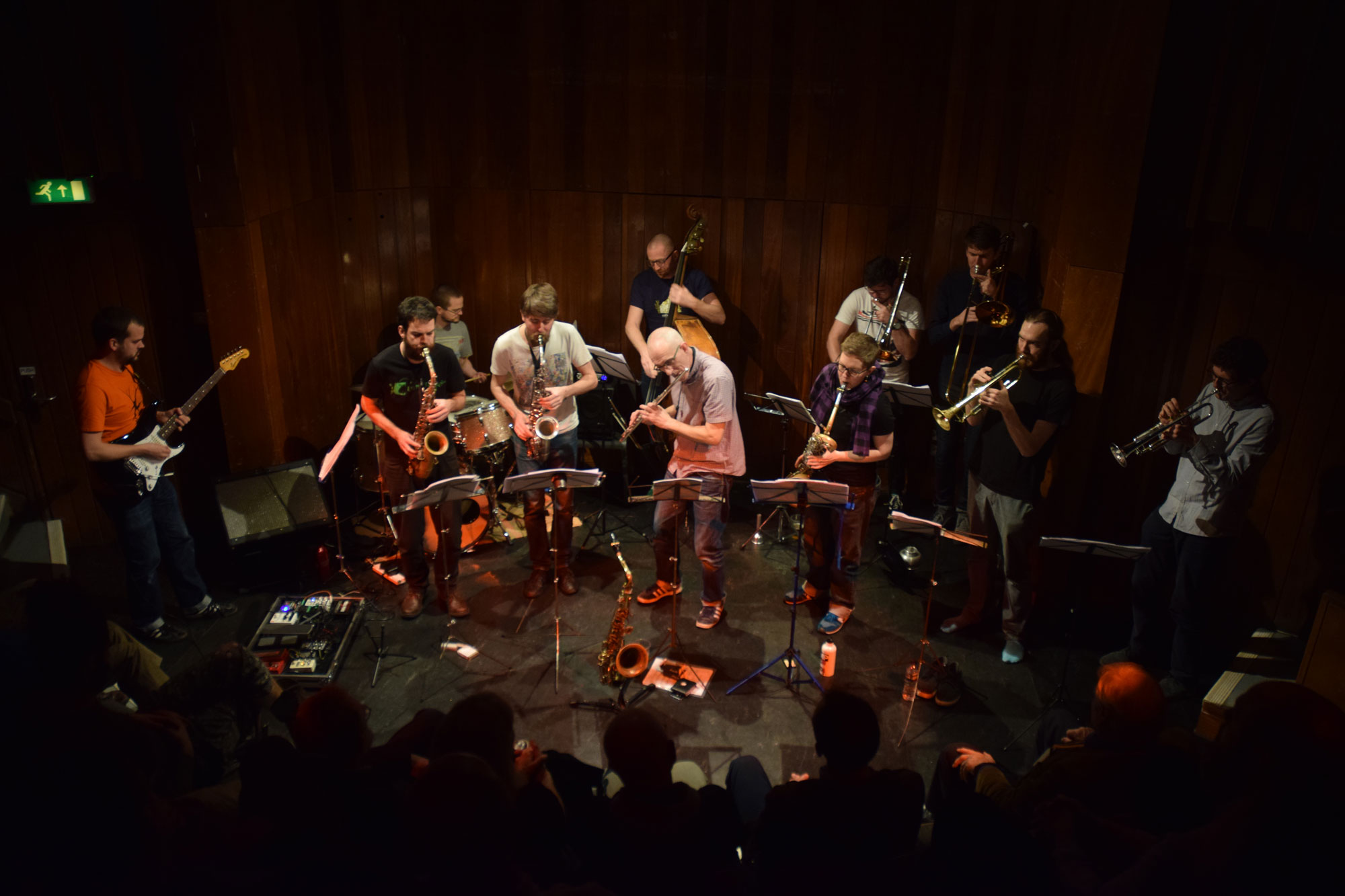 Article XI was originally formed for Anton's Manchester Jazz Festival mjf originals commission in 2014. Since then the band has performed around the UK, including on a double bill large ensembles tour with Favourite Animals in 2017.
Live In Newcastle was released in Spring 2020 on Discus Music:

The 2018 eponymous album is available from Efpi Records:

Graham South  trumpet
Nick Walters  trumpet
Tullis Rennie  trombone
Richard Foote  trombone
Oliver Dover  alto sax
Sam Andreae  alto sax
Simon Prince  flute, tenor sax
Cath Roberts  baritone sax
Anton Hunter  guitar
Seth Bennett  bass
Johnny Hunter  drums
For up to date Article XI news, keep an eye on Anton's website.
Photo by Tom Ward.